Whiten Your Teeth in Our Flathead Valley Clinic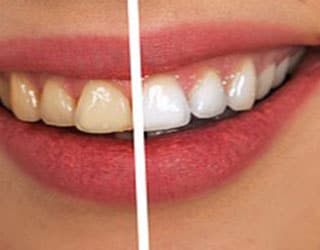 Dental whitening lightens teeth and helps remove stains and discoloration while giving a younger appearance. Whitening is among the most popular cosmetic dental procedures because it can greatly improve how your teeth look.
External Bleaching
External whitening lightens teeth that are discolored or stained. Our custom bleaching trays are made exclusively for you here in our office.
Internal Whitening
Internal whitening is indicated when a tooth is discolored internally, typically from an older root canal. This quick procedure is performed in-office without the use of anesthetic.  
Whitening is not a one-time procedure. It will need to be repeated from time to time if you want to maintain the brighter color.  We also offer pre-filled trays for your convenience.  
What Our Patient Says
"It is always hard to move to a new place and get established with a new doctor and dentist. I was very pleased to become a new patient of Dr. Evon. Her staff are efficient, very competent and pleasant; the environment is clean and pleasant. I immediately felt that I was in good hands. Dr. Evon and her staff are very good at explaining what they are doing and what needs to be done to protect my dental health."