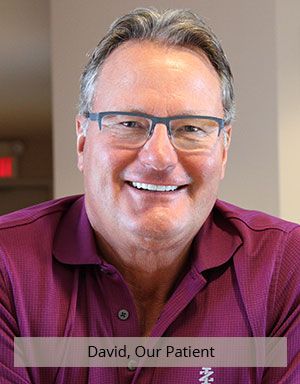 "…I met Dr. Evon and immediately felt comfortable with the options offered by an obviously competent, smart lady. Don't let the youthful face fool you! She knows her stuff and did an extensive crown project on me. They turned out great and I think my bite is finally corrected. Dr. Evon has a gentle, comfortable approach and a very undental sense of humor, which really helps as time in the chair progresses. I won't be looking for a new dentist any time soon. You won't be sorry if you go see the folks at Three Rivers Dental!" – David
"It is always hard to move to a new place and get established with a new doctor and dentist. I was very pleased to become a new patient of Dr. Evon. Her staff are efficient, very competent and pleasant; the environment is clean and pleasant. I immediately felt that I was in good hands. Dr. Evon and her staff are very good at explaining what they are doing and what needs to be done to protect my dental health."
"Super friendly and kind! Definitely would recommend to anyone!"
"Excellent work done in a timely fashion with little discomfort."
"Dr. Evon and her staff are great! She takes a lot of time to understand you and explain your options, her advise and any and all costs. In addition, she's so nice and easy to talk to about everyday things. I felt very at ease there and received excellent dental treatment."
"I was in and out of there before I knew it. The staff was very friendly."
"Even though coming to the dentist's office is not my idea of a good time, the friends I have made there and the excellent care make it a GOOD thing"
"Excellent, friendly service provided by staff with the necessary skills. Dr, Heaser is great!"
More Testimonials
Read more reviews by our actual patients on Google, Facebook, PatientConnect365, and Healthgrades.
Give Us a Review!
Enjoyed your visit? Please give us a review on Google, Facebook, Yelp, or Healthgrades! Your feedback will be greatly appreciated.
Refer Us
If you know somebody in need of high quality dental care, please refer them to us. We would appreciate it very much!